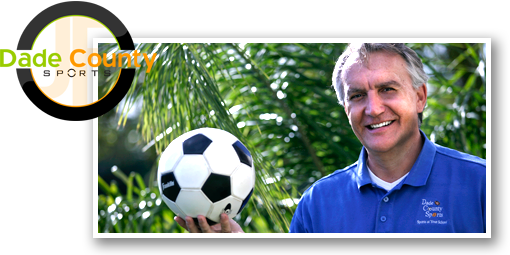 Above: Steven Spasic, Director of Dade County Sports. Formerly, Steven was a soccer pro in Yugoslavia, where he helped his team win the National Championship in 1983.
About Dade County Sports
We bring soccer, basketball, lacrosse, and tennis to your school, after school. Kids are grouped by age and skill level and taught fundamental skills through age-appropriate games and instruction in a fun, recreational setting. Our programs are designed to increase confidence and help kids lead a healthy, active lifestyle, eventually competing for their schools or travel teams.
Registration is per quarter (6–9 weeks). Prices vary depending on quarter length and activities chosen. Each quarter includes weekly practices and seasonal tournaments, allowing kids to apply the skills they learned and compete. All programs are for boys and girls, grades PreK to 8.
Registration is open for 2PM Sports Hour, our after-school program for boys & girls (grades PK to 1) at Palmetto Elementary and Vineland K–8 Center. The program runs throughout the school year (5 days a week, 2–3 p.m.) with a different activity each day. Enrollment is...